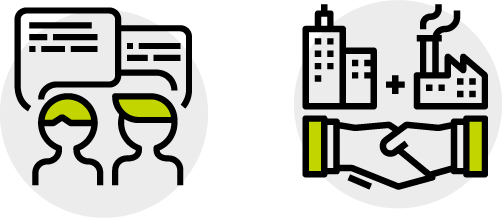 IDENTIFICATION OF THE COLLABORATION PROJECT
Companies approach the centres, thanks to the pre-existing relationship
or We approach companies, offering our services.
WE MEET WITH COMPANIES, WE IDENTIFY THEIR NEEDS AND WE IDENTIFY POSSIBLE PROJECTS FOR COLLABORATION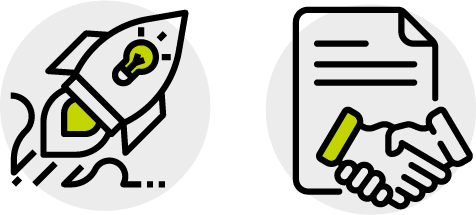 DEFINITION OF THE COLLABORATION PROJECT
A project is specified, to meet the detected needs.
We define the project to be conducted (participants, resources, teams, deadlines, etc.).
A BUDGET IS AGREED UPON AND SIGNED WITH THE COMPANY.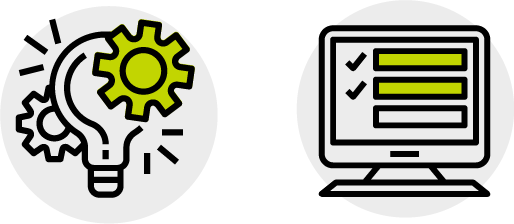 DEVELOPMENT OF THE COLLABORATION PROJECT
The project is kicked off, with monitoring throughout the entire process.
When both parties meet their commitments, the service is invoiced and concluded.
THE PROJECT IS CLOSED, AND WE ANALYSE COMPLIANCE WITH OBJECTIVES AND THE DEGREE OF SATISFACTION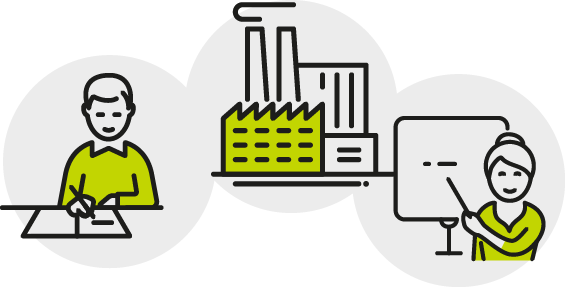 The collaboration project is disseminated, making the internal and external transfer in the terms agreed with the company.
THE CONTENTS WORKED IN THE PROJECT ARE DISSEMINATED IN THE CENTER, THUS MAKING IT POSSIBLE TO UPDATE THE KNOWLEDGE OF TEACHERS AND STUDENTS.
DISSEMINATION OF THE CONTENTS TO THE COMPANY, TRANSFERING ALL THE KNOWLEDGE ACQUIRED IN THE PROJECT.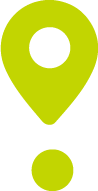 Get to know the projects we have carried out in recent years.
Do you have a company and want to collaborate on a technological project?