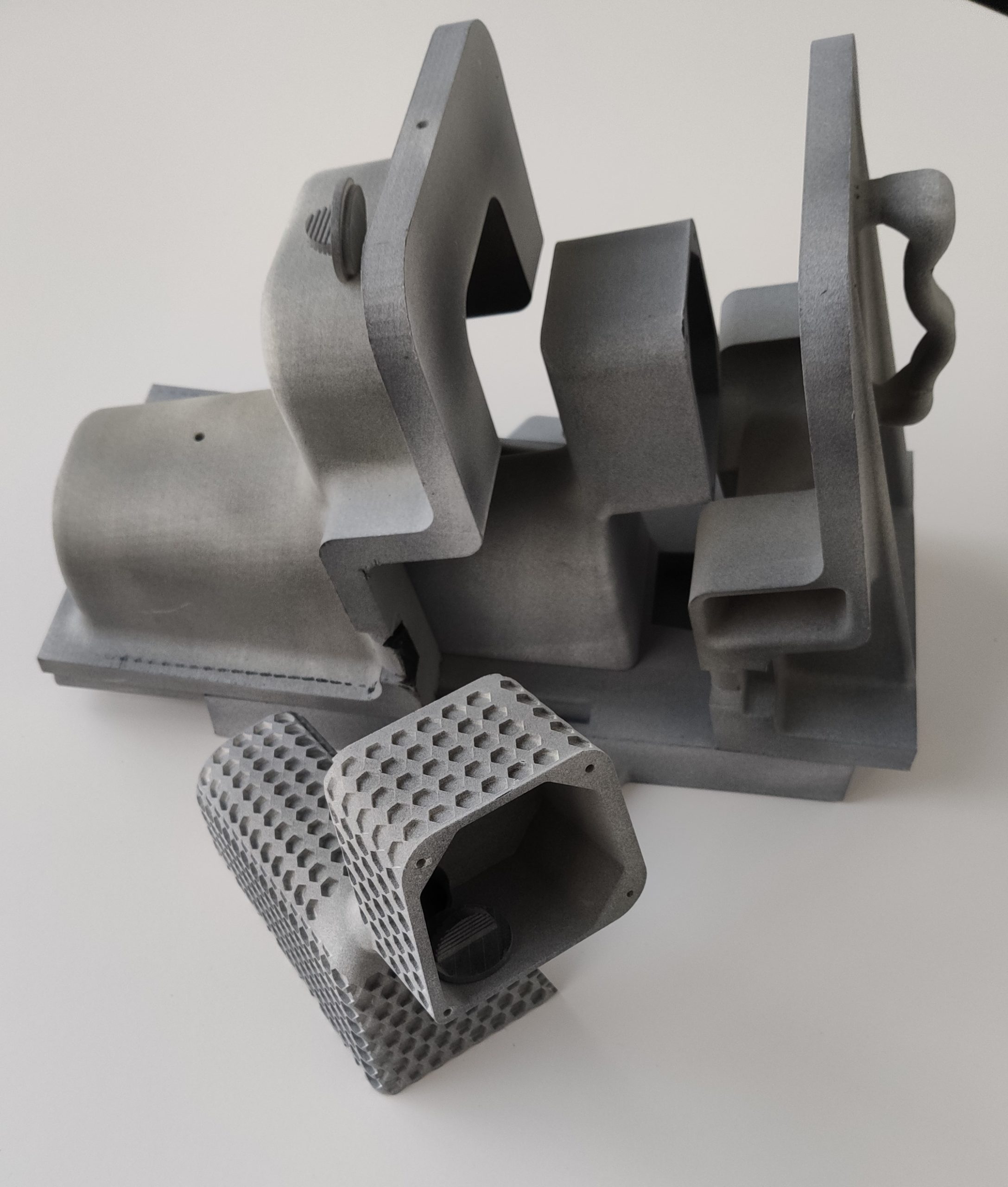 To respond to the need to use materials that develop lighter structures and comply with a series of regulations that regulate the response to the flame in the railway sector, BRONYMEC has designed a process of obtaining composite materials by infusing resin to a structure manufactured using additional technology for a specific set of parts in the sector.
Within the framework of this project, and as a single-family piece, the IMH has designed and manufactured the basic structure of the piece and the outer shell, forming a mold in which the resin has been incorporated.
All this made with PA12 material in the HP4200 plant, with Multi Jet Fusion technology.