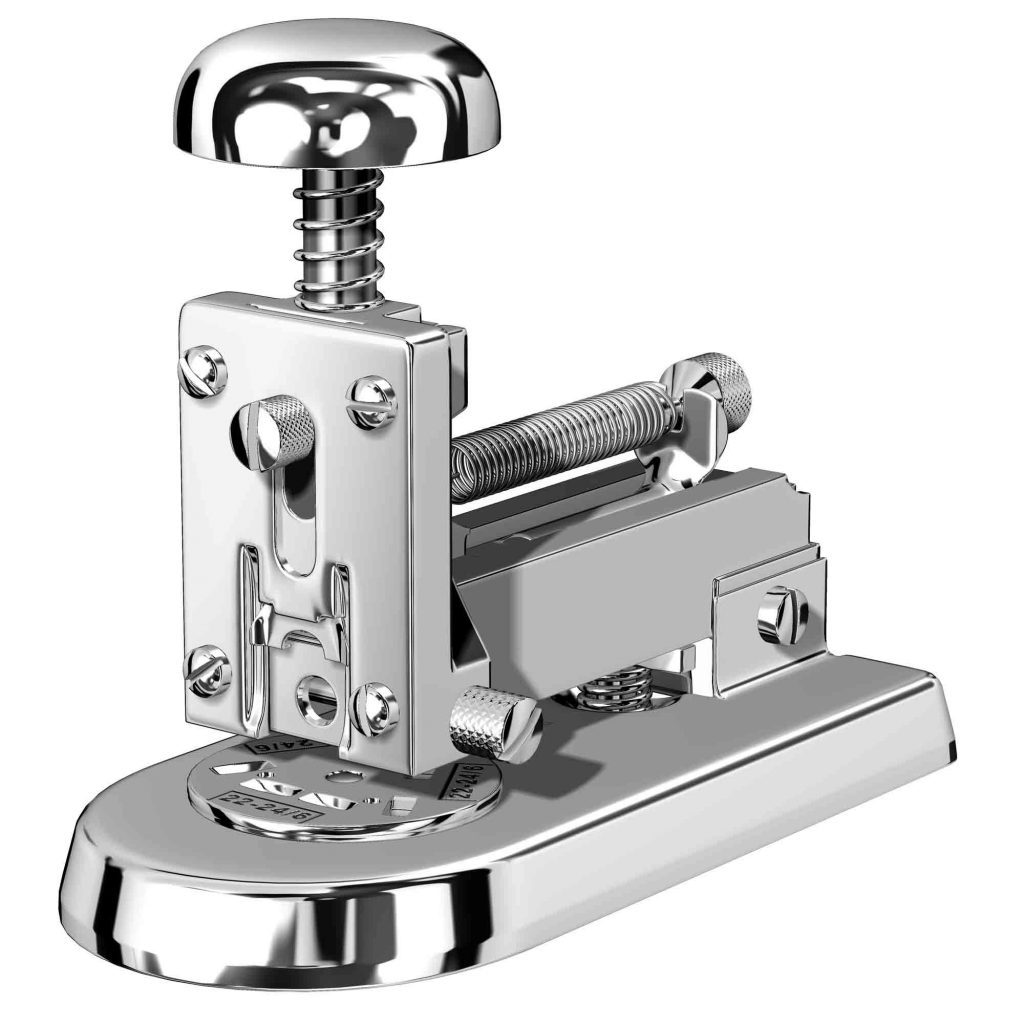 The company TUNCALYA, S.L. sells staplers and other office components using processes defined in the 30s (first patent of 1931). Although some processes have evolved over time since the 80s, the variation has been slight. This project has focused on the M5 model staplers, where the critical components that condition their operation are the so-called frame, tongue, front sheet and head. Today there is no interchangeability between these components, that is, the combination is unique between them for each stapler. With the execution of this project it has been intended to guarantee the interchangeability of all its components, reduce the time of manufacture and assembly and integrate CAD / CAM tools in the production process
The main tasks carried out could be cited as the following:
With the execution of this project, it is possible to adapt the stapler process to current technologies. The current stapler process was designed 80 years ago with the technologies of the moment. With the new process, each component of an operation can be manufactured, minimizing the times and variations from one piece to another.