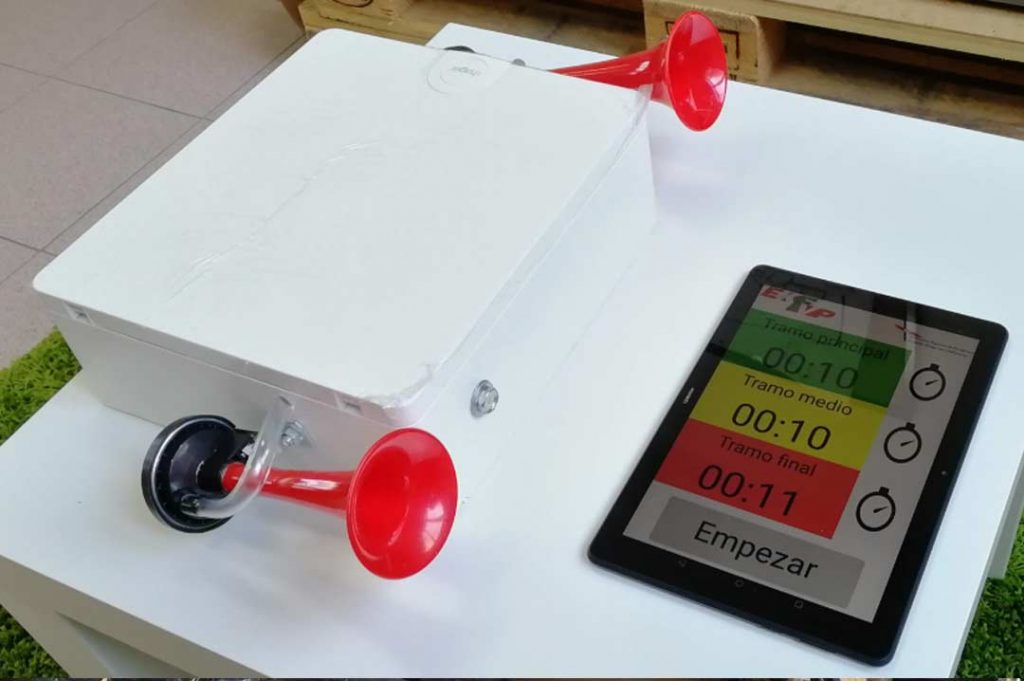 Improve the previous existing system consisting of an analog device, which gave punctual errors and required a person dedicated to controlling the horn during the competition.

Make a robust system.

Use commercial elements to integrate the system. 

Use resources available in classrooms. 

Foster knowledge at the heart of Arduino and Android.