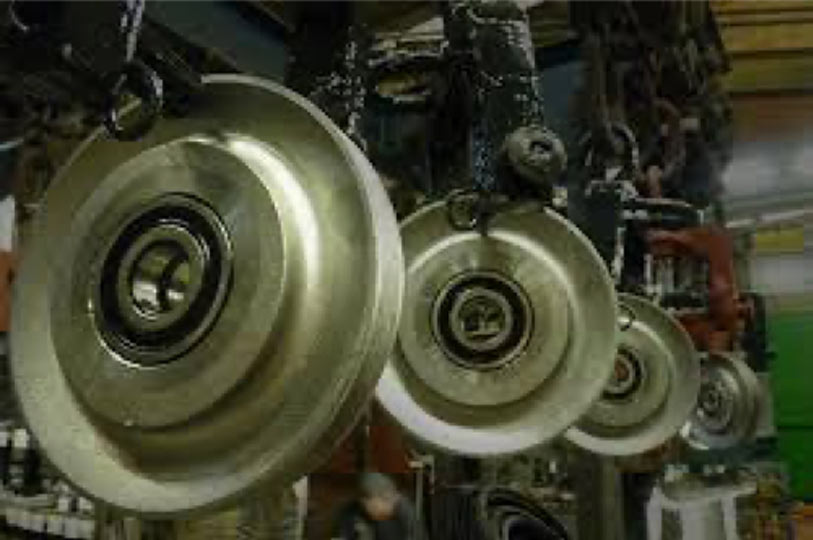 One of the stages of the pulley manufacturing process carried out by the company Gosan, consists of the union by welding the pulley throat, which is subsequently machined.  The welding stage, which is done manually, causes the sizzle of material and sometimes part of that material is deposited inside the soul.
Esta viruta metálica de pequeñas dimensiones, provoca que, en la puesta en marcha en cliente, y durante el inicio del movimiento de la polea, ese material desprendido golpee contra el alma. El ruido que provoca se confunde con el ruido característico de un rodamiento en mal estado y la consecuencia es el rechazo de la unidad fabricada, disminuyendo la eficiencia de la producción.
La empresa no sabe cómo detectar el ruido provocado por dichas virutas por lo que Somorrostro colabora con dicha empresa.