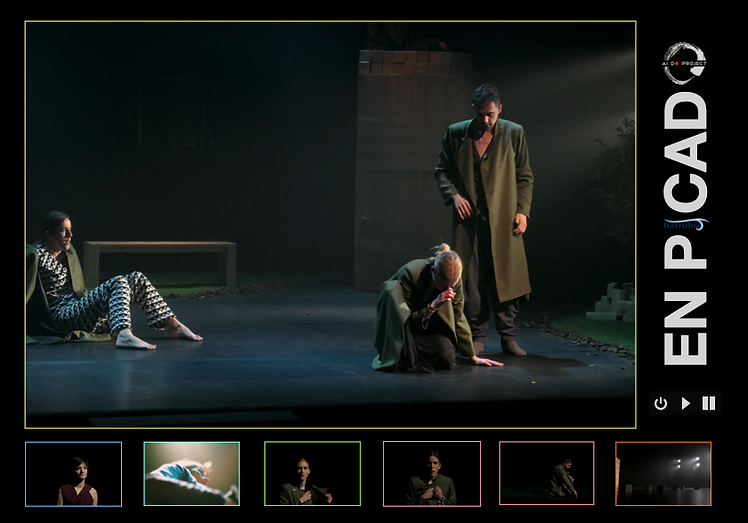 AI DO PROJECT Partnership needs an innovative technology that allows to watch the Dance Premiere online and offers the audience an immersive experience.
The objective is to offer spectators/users the opportunity to experience the piece "from within", that is, to enjoy the privileged points of view that the performers have of the scenes that make up the show. 
To do this, the platform will present 7 different views of the show; a general plan, an edited plan and a view/follow-up of each of the performers that make up the cast (5 in this case).
Thus, the viewer can decide at any time and with a single click, which of the views he wants to follow in full screen while the rest of the windows / views continue to play at a reduced size. If any action or perspective on the secondary screens catches your eye, the viewer can switch from one view to another as many times as they want.