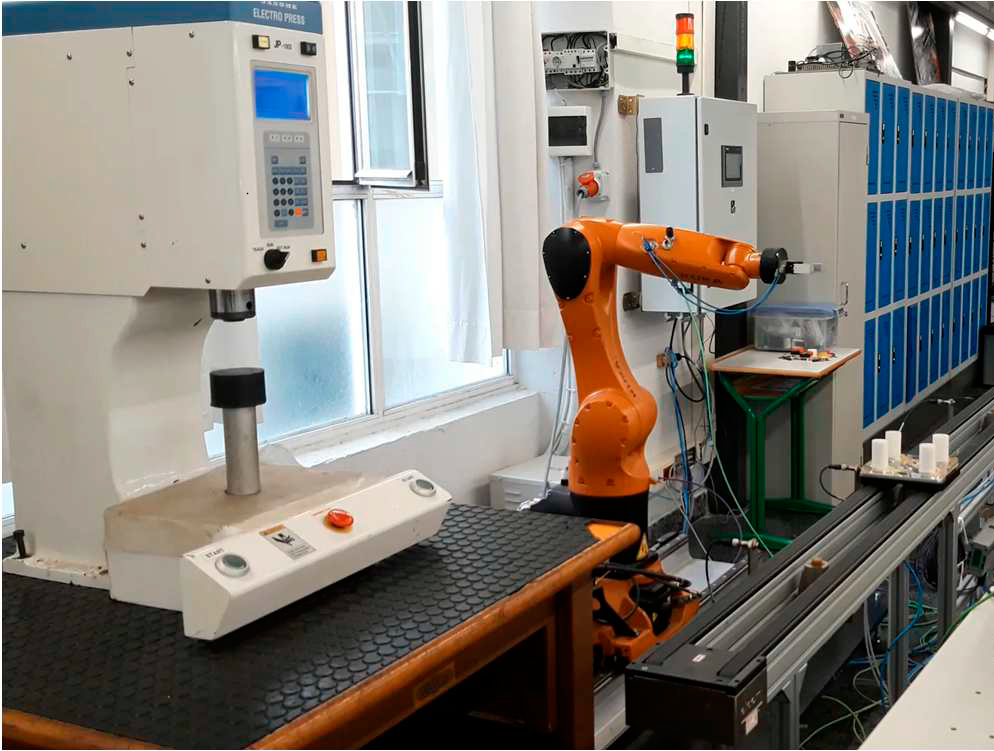 The company Maser, following a donation of an electric press of the brand JANOME, has proposed us the realization of a collaborative project in which we see the electropress integrated in an automation process using an industrial robot. An ASEA robot was available and has been replaced by a new KUKA robot with 6 degrees of freedom.
The entire process will consist of performing an additional operation on a set of parts placed on a tray circulating on a conveyor belt. The tray arrives at the robot's position, where the robot picks them up and takes them one by one to the electropress. There, the desired operation is performed by executing the selected program, and then the robot picks up the part and places it back in the tray. Once the execution of all the parts has been completed, the tray will return to its origin.
Within the cycle of automation and industrial robotics we decided to use this project and transfer it as an ETHAZI challenge.